The extract of special kind of brown algae.
Thoughtfully formulated so you can feel great after drinking.
SEE INGREDIENTS
Every phase of our production – from sourcing
ingredients, manufacturing, to testing – is done
thoughtfully to make you feel great after drinking. Unlike other supplement companies, we make sure to extract the valuable component out of algae without the use of chemicals. So we are actually able to fully access the nutrients we need to better feel after drinking.
LAB APPROVED
Our testing protocol ensures that each capsule and our ingredients are consistent and effective. Our products meet the highest safety standards.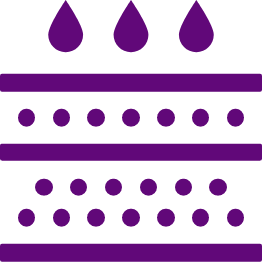 5X FASTER ABSORPTION
Improved absorption rate because we keep the valuable algae component intact.
One simple but effective ingredient to improve your morning.
OUR 4 ESSENTIAL COMPONENTS:
Polysacharides
Just the right amount of this indigestible fiber will help your intestines and microbial base recover from drinking
Alginate Acid
This guy is crucial for you feeling better. It helps to reduce absorption of components that make you feel bad after drinking.
Fucodian
Has anti inflammatory properties and is a strong anti-oxidant
Selenium
Helps to protect the body from free radicals causing havoc.