WANT TO FEEL BETTER AFTER A
NIGHT OUT?
FESTIVAL?
BARBEQUE?
SOCIAL EVENT?
MEETING?
BIRTHDAY PARTY?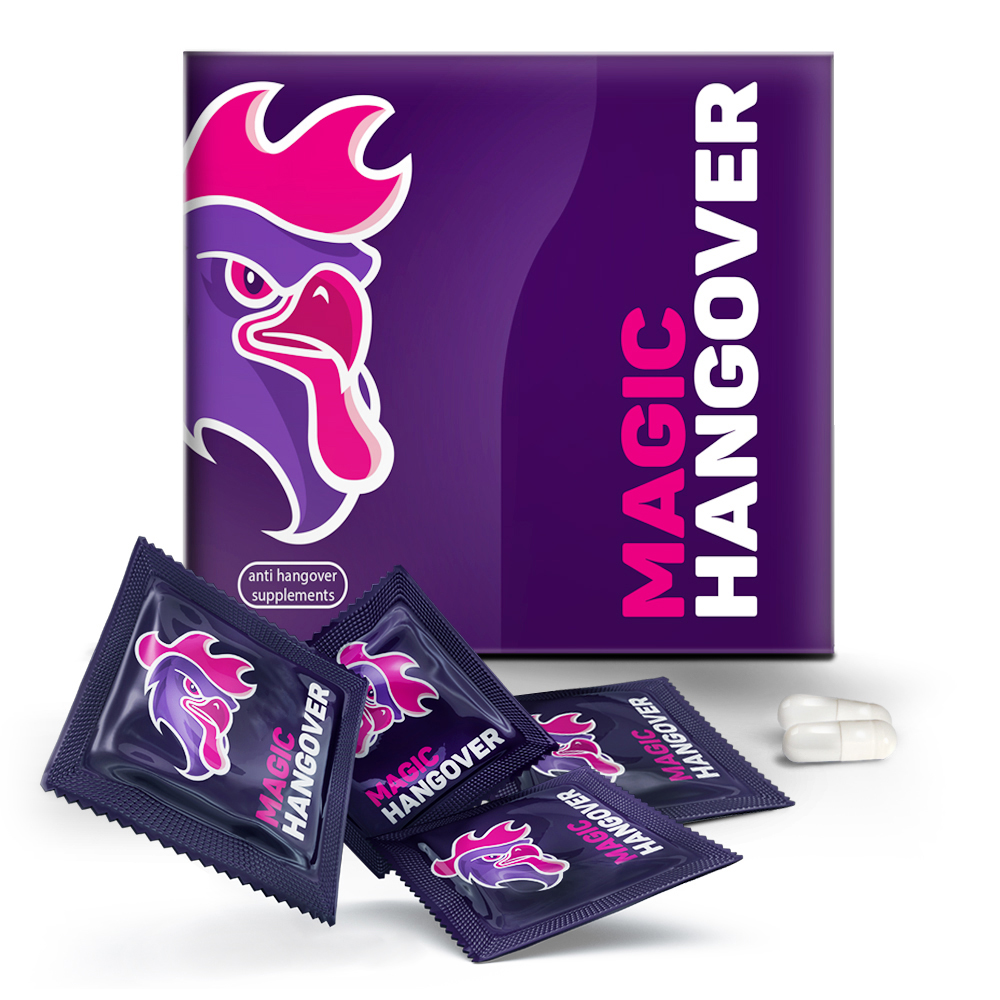 Magic Hangover is a 100% natural, 100% safe dietary supplement that helps you to feel better after a fun night.
Our product contains Brown Algae with biologically unlocked cell technology to increase its potency in our bodies. With this we are changing the entire anti hangover industry.
Take Magic Hangover before, during or after you had some alcoholic drinks with 30CL of water. 
HOW
do i use Magic hangover?
DOES MAGIC HANGOVER
WORK?
OF OUR CUSTOMERS COME BACK FOR MORE!
WHAT DO OUR
CUSTOMERS
SAY?
I LOVE IT!
Normally when i used to go out and have some drinks, i would be feeling horrible the next day. Magic Hangover fixed that issue for me. Especially the headache and the stomach pains are not there anymore.
GREAT STUFF!
Normally when i go out i would be a bit careful because i build fences for a living and work 7 days a week. With this product i am able to drink some more than usual, and still feel okay the next day!I recommend this to anyone!